2022 Super Bowl Party Bingo
Welcome to the Super Bowl!! We got a fun game for you kids to play this Sunday – the 20222 Super Bowl Party Bingo Board, featuring 25 things that are guaranteed to happen this Super Bowl.
2022 SUPER BOWL PARTY BINGO BOARD
25 Things that Will Happen This Super Bowl Party
1.Guy who works at a start-up that pays in free coffee has tomorrow off & won't shut up about it.
Nice man. We actually are all actively dreading Monday morning but I'm glad you prioritized a job that gives you tomorrow off instead of healthcare.
2. Skittles does some weird ass commercial that feels like a fever dream
Or Mountain Dew does some shit like this:
3. Announcer mentions that Joe Burrow and Jamar Chase played in college together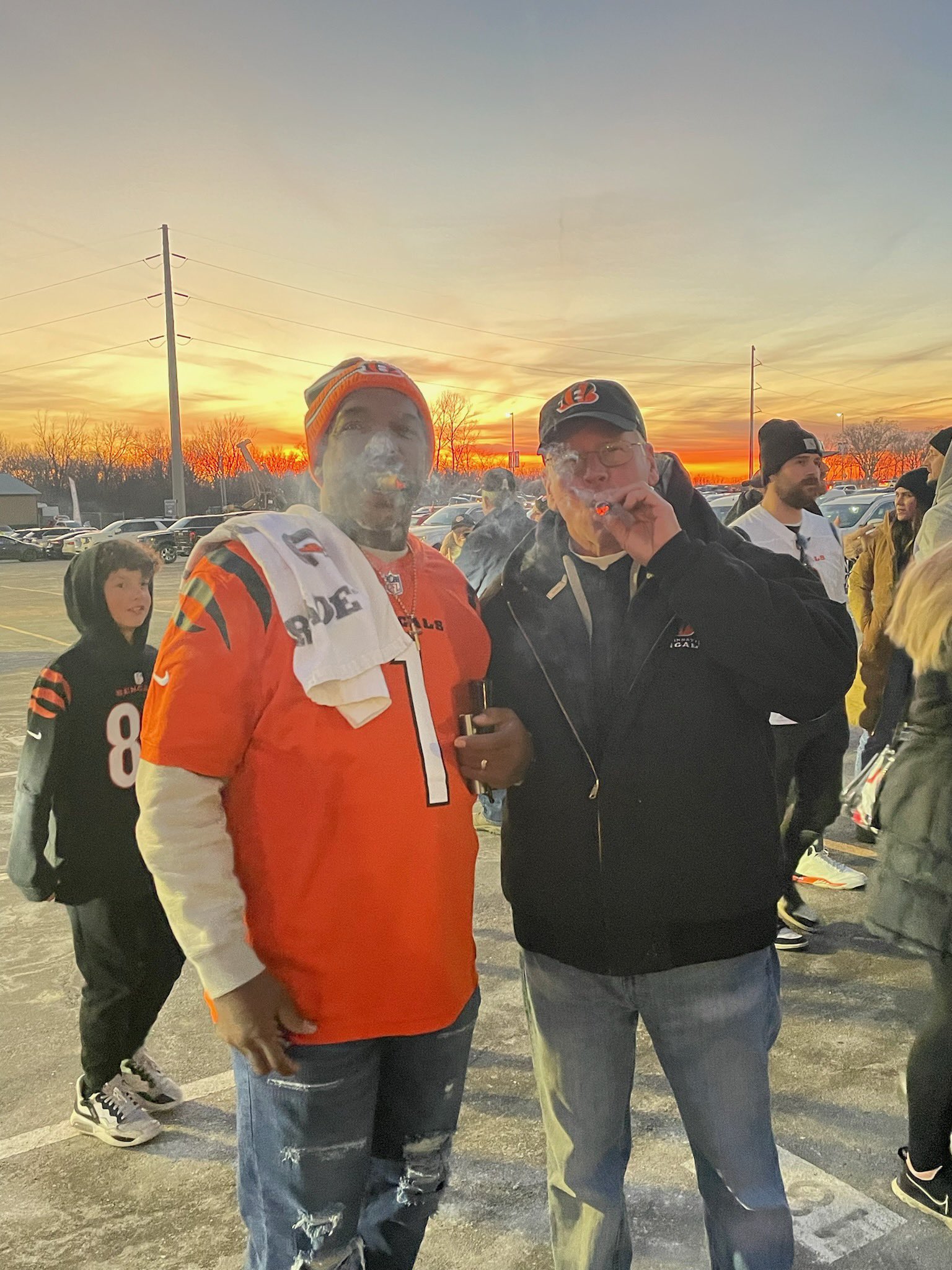 4. You miss hitting a square by one point every single quarter
5. Your boss Slacks your team about the commercials and how there's so much we can learn from them about brand messaging
And then you have a mental breakdown at 10:19 pm because you just realized that this is your life and you can't relax about work for a second even though you don't like a single thing about your job.
6. 3rd plate of buffalo chicken dip at 10 pm
Just to fill in the nooks and crannies before bedtime.
7. Friend in social media tries to work from the party and has a panic attack
8. No one touches the vegetable platter
9. You crack a beer in the 4th quarter that makes you more full than drunk.
The Super Bowl drunk is one of the worst drunks. You really only have beer on hand, but you're stuffing yourself with food all night so you feel like your stomach is going to pop. You're usually that perfect amount of drunk where you will still get hungover but not enjoy a second of the night. Real good times.
10.Commercial for a crypto currency you didn't know existed but your friend has $25k invested in.
11. DRIVE THIS TRUCK. PUSSY
Ok, Jesus christ Chevy I'll buy a 450 Horsepower truck so I can tow cargo better even though I like in Brooklyn. Will you leave me alone?
12. Announcer mentions Tom Brady even though he has absolutely no connection to this game.
13. DRINK THIS BEER. PUSSY
I ALREADY AM BUDWEISER.
14. You silently pray for OT so you can delay going to bed and facing Monday morning
15. BUY THIS APPLE WATCH OR DIE. PUSSY.
There's like 3 instances in which an apple watch can save your life when a phone could not and somehow they've managed to find all of them and bombard us with them every single football game.
16. Friend won't shut up about their parlay
This guy.
17. Joke about how we're only here for the commercials and halftime show
18. Deciding if you can take a shit at this person's house without anyone noticing
They probably will notice, but you shouldn't really care. Those nachos and wings would run right through anyone, don't take it personally.
19. Commercial for a software you use at work only serves to amplify your Sunday Scaries
Look at you Slack commercials.
20. Announcers call Cooper Kupp a "student of the game"
We get it, he's white and looks like he was a Sigma Chi in college that now hates his life at a PE job and hurts girls' feelings on the weekends.
21. Commercial with a Tik Tok celeb that you've never heard of, but all the girls know
Who is JoJo Siwa?
22. Person who's not at the party ends up winning all the squares
23. Vaguely artistic ad tries to connect complex social issues with a candy brand.
I actually do believe that Reese's can solve COVID, diabetes and be the spokescandy for Black Lives Matter. I think that's really powerful and something they should do.
24. Joke about wardrobe malfunction during the halftime show
25. Sean McVay looks incredibly handsome
I mean, this one is an absolute lock. Look at this guy